Hi, we're Hypofriend
We help customers make smarter financial decisions
For many, the process of getting a mortgage is complex, time consuming and outdated. At Hypofriend, we are at the forefront of change. We believe getting a mortgage in Germany should be easy, personal and transparent.
Our mission is to help customers make smarter financial decisions on their journey to becoming a homeowner. We are changing the way people think about their mortgage and their house. We want our customers to approach buying a home as part of building a sound financial and happy future. While other brokers just offer mortgage products, we help our customers understand the rationale behind buying a property and what type of mortgage best fits their ideal financial future.
We are not sales people, rather we are mortgage doctors: we ask our customers key questions and then explain their options and the impacts. We make a diagnosis, rather than sell a product that the customer does not quite understand.
Powering our mortgage advice is our unique recommendation engine which aggregates local, regional, and national mortgage lenders across multiple platforms, giving us access to more than 750 lenders. This enables us to provide the most tailored, affordable solutions for our customers.
Unlike virtually every other broker, we don't offer our advisors individual bonuses or commission-sharing bonuses. This means our advisors are not incentivized to charge high commissions. Their sole goal is to create a simple and transparent process that empowers our customers to decide on their mortgage with confidence.
We're the friend customers can always turn to for unbiased and independent advice.
- The Hypofriend Team

What we stand for
Our values guide us in every single decision we make.
Integrity
We founded Hypofriend to solve problems in the mortgage industry which we'd experienced first hand: intransparency, lack of guidance and poor financial advice. It's imperative we do not get dragged into the same problematic practices which we were founded to disrupt. Our strong moral code keeps us honest and focused on what matters most: our customers.
Customer Centricity
We help our customers with some of their most important financial decisions. We always have their best interests at heart. Sometimes we try to convince them to take positions that go against their instincts, when our experience and financial models tell us one solution would benefit them more than another. Our priority is to help our customers understand these tradeoffs. We respect and listen to our customers and seek for them to fully own their decisions.
Passion & Care
We work with passion and care as we solve problems. Emotion and empathy are key to how we understand and listen to our customers and colleagues. We treat everyone with respect and listen to each other's inputs. We value data, logic and reason as well of course, but never at the expense of our humanity.
Meet the founders
Get to know the people leading the way at Hypofriend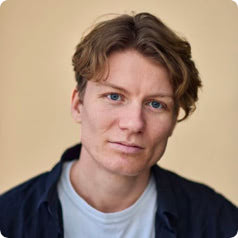 Nick Mulder
CEO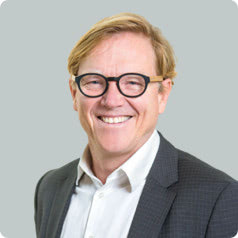 Dr. Chris Mulder
CFO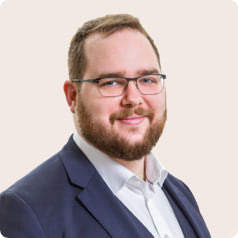 Pavel Jurasek
CTO
What they say about us
We've helped thousands of customers get a mortgage in Germany
Mortgage advisory just got a lot more personal
Join us in helping people make better financial decisions